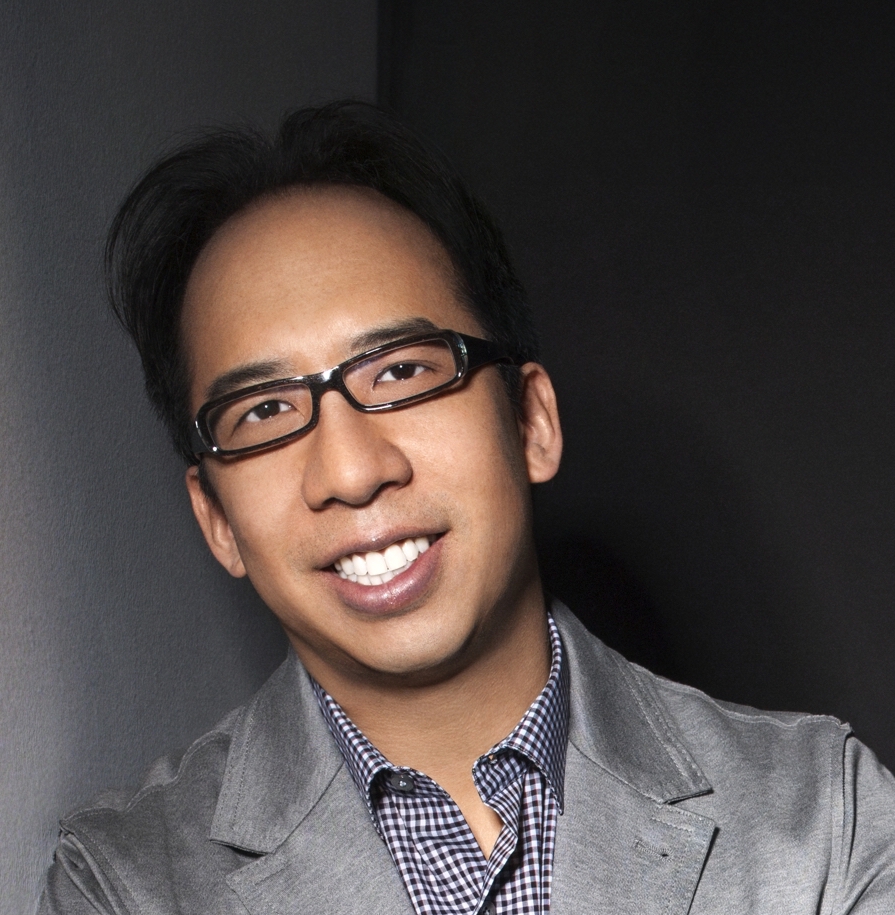 JOEL FAN
Artistic Director, CTW Festivals
Joel Fan, Artistic Director of CTW, is a groundbreaking concert pianist with a deep interest in exploring the arts, culture, creativity and innovation, in his own artistic work and in the work of others. As a pianist, Fan is critically acclaimed as possessing a "probing intellect and vivid imagination" (New York Times), and he has released multiple Billboard-charting solo virtuoso piano albums. Fan has given numerous world premiere performances of new works by eminent living composers, and has performed over 50 different piano concertos as a soloist with orchestras worldwide, including the New York Philharmonic, the Royal Stockholm Philharmonic, the Boston Pops, and the London Sinfonietta. A "champion of new music, explorer of world music" (Boston Globe), pianist Joel Fan has performed and recorded with cellist Yo-Yo Ma as a member of the Silk Road Ensemble. The New Yorker Magazine, in its writeup of Fan's Open Source Music Festival, noted that his Festival "certainly embraces a range of top-rate talent". Fan is a graduate of Harvard College.
Creative Technology Week – now renamed to CTW – is the brainchild of Isabel Walcott Draves. Isabel is a lifelong champion at bringing disparate groups together around a common cause and building new organizations from the ground up. She specializes in big-picture "what's next" thinking, and in implementing plans from the brainstorm stage to finished product. Since 2009 Isabel has run the monthly speaker salon Leaders in Software and Art and the LISA conferences, bringing together an elite group of cutting edge thinkers who work at the intersection of art and technology. Prior to LISA, Isabel founded the Salontrepreneur dinner series, which she ran from 2001-2005. Working for well over a decade as a strategic consultant in the Internet industry, Isabel has helped dozens of early-stage CEOs get companies off the ground on multiple fronts: Strategy, Funding, Marketing, Operations. Her practice has included stints at Linden Lab (Second Life), Bertelsmann (Arvato) and Gartner (The Research Board) and advising founders in spaces such as word of mouth marketing, crowdsourcing, Internet identity, Internet security, online video, wikis, green e-commerce, tech recruiting and financial management.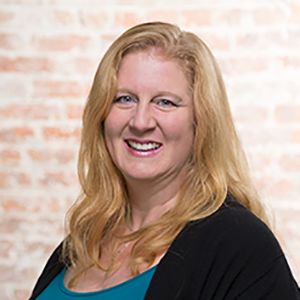 ISABEL WALCOTT DRAVES
Founder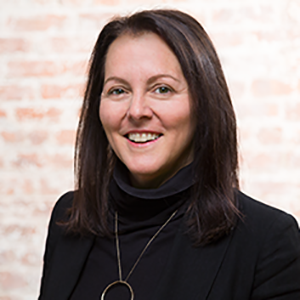 DAWN BARBER
Co-Founder
Co-Founder Dawn Barber has been an integral part of the NYC Internet scene since the 1990's and knows most of the start-up founders and community-oriented organizations in the City. She has extensive experience in planning and organizing groups and events in and around the New York technology community. Dawn is the co-founder of NY Tech Meetup, a growing 45,000+ member non-profit industry organization that supports and promotes the New York technology community, and is the largest meetup in the world. She has extensive experience in planning and organizing conferences and events in and around the New York technology community, since having been one of NYNMA's directors from 1998-2001, and since then producing the Shorty Awards for the past three years, and Gadgetoff among others before that. She was one of the first Pipeline Fellows, and sits on the boards of InSITE, MOUSE, Institute of Play and the Astia NYC Advisory Board. In addition, she serves on the Alliance for Downtown New York's LaunchLM Leadership Council, The New York City Commission on Public Information and Communication council and chaired the New York Historical Society Leadership Council for their 2016 Silicon City exhibit.
Jeanne Angel is a digital, interactive and story-driven media designer, director & producer, with over 10 years of experience in the Creative Technology field. She specializes in exhibition and experiential media development, design, production & installation. She is an expert with many facets of creative tech; multi-channel video production, interactive design, motion graphics and animation, projection mapping and custom-built hardware / software solutions. She has produced technology driven artworks internationally at The Walker Museum, The Yokohama Triennale, Centre Pompidou, The Walker Museum, The Warhol Museum, New Museum, PS1, Garajistanbul, Diverse Works, and others. She is a Producer and Project Manager at Local Projects, experience design firm with a focus on exhibits at some of the world's top museums, cultural institutions, and attractions, and has previously worked as a museum professional with the New York Historical Society and the Guggenheim Museum. She has worked with clients including Marc Jacobs, John Frieda, Creative Time, L'Opera Monte-Carlo, and MTV. She has a masters and bachelors degree in Digital Media from the NYU Tandon School of Engineering's IDM Program.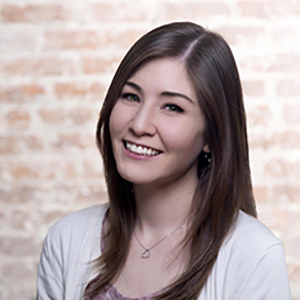 JEANNE ANGEL
Director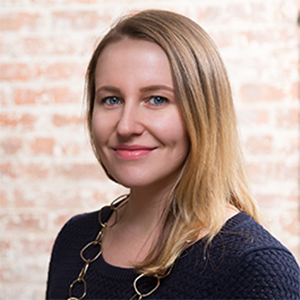 ANNA KUCHERYAVAYA
Developer
Anna is a software engineer with a deep passion for science and innovation. She received classical training in mathematics and computer science from Saint Petersburg State University, and continued to study these fields with a modern approach at CUNY Lehman College. After graduating and doing web development in .NET for several years, she turned her attention to the fast-evolving field of front end development, and joined Isobar – a global digital agency, where she worked on intensive and tight-deadline projects for clients, while being an integral part of the agency's innovation lab: giving talks, leading workshops, participating in hackathons.
After leaving Isobar, Anna has joined the Ad Innovation department of The New York Times as a software engineer. Working for the NYT has opened new opportunities for her: half of her time she spends working on fast-paced client projects, such as live-streaming for Veuve Cliquot and AR for Ralph Lauren, and another half – architecting parts of the internal CMS that involves picking up both front end and back end tasks, working closely with the other tech teams, building new tools for advertising and planning for the future user needs.
Carol Parkinson is the Executive Director of Harvestworks Digital Media Art Center, whose professional services include presentations and arts panel reviews locally, nationally and internationally. She is primarily interested in the development of experimental electronic sound art and emerging technologies.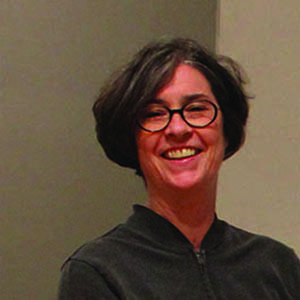 CAROL PARKINSON
Performance Production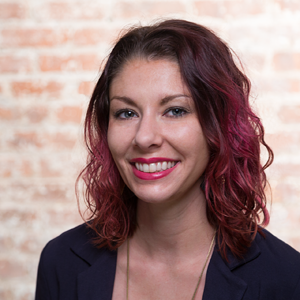 RANDI BRANT
Program Director
Randi Brant has been leading global teams across tech and marketing for the past 10 years. Her path of focus – going from finance, to the tech industry, to the creative advertising industry, and now running a leading company in the creative tech space – makes her the quintessential candidate to co-direct the industry pillar of Creative Tech Week. Randi is Partner and COO of Future Colossal, an NYC-based innovation lab focused on producing immersive experiences that harness creative technologies. Their work for clients such as BMW, Showtime, Jay Z, Disney, and Citi Bank has been featured in major publications including the Washington Post, Fast Company, Creativity, PSFK, and MediaPost. Managing Future Colossal's daily business activities, Randi puts to good use her skillset spanning revenue management, project delivery, client relationship building, event planning, and creative marketing.
Prior to joining Future Colossal, Randi was VP of Operations at Definition 6, a worldwide interactive marketing company. During her time there, she was responsible for revenue tracking and accountability, developing the project management practice, on-boarding companies following international acquisitions, and a corporate restructure and relocation. Before moving into advertising, Randi headed US delivery for software development services firm SaM Solutions. In addition to oversight of all US clients and projects, she led a global process committee to assess, set, and enforce an organization- wide standard of excellence. In 2009, Randi moved to NYC from Savannah, Georgia; she holds a degree in Finance and Business Management. Her work with brands such as HBO, GE, Showtime, and NBC garnered many awards such as Cannes Lions, Clio, Andy, Shorty, ADDY, and MediaPost DOOH to name a few.
Alex Post is a multidisciplinary designer, creative, connector, artist, maker and instigator with a decade of experience developing and executing immersive multi-channel experiences and marketing solutions for brands. Before working at some of the most acclaimed agencies and strategic design studios in New York City and Zürich, Alex mastered the art of exploiting technology for visual purposes at Rensselaer/RPI and immersed himself in sociology and ergonomic architectural design under Greg Lynn at the ETH. He is currently exploring new concepts and definitions in the convergence of branding, technology, innovation and strategy-led creativity.
Among his favorite clients are brands like Sonos, Virgin, Google, Samsung, Zurich Insurance, the NYSE, UBS, NBCUniversal, Volkswagen, Audi and the MoMA. Additionally, he's collaborated with fashion icons such as Alexander Wang, Rodarte, Carolina Herrera, Kate Spade, Jason Wu and Adam Kimmel through his own award winning creative practice which operates where design, technology and physical space intersect with the human element. Alex currently takes on projects that allow for a thoughtfully collaborative and holistic approach to inform the design and development of novel solutions and brand experiences.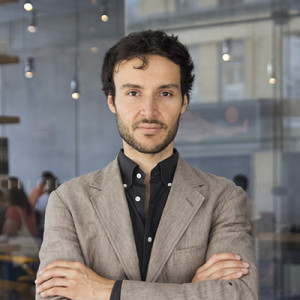 ALEX POST
Community Director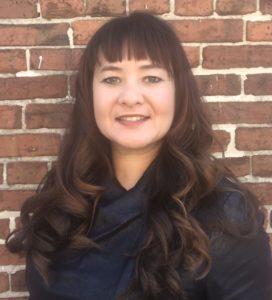 MONICA STODDARD
Director
Monica is a digital agency executive with a 15-year history of bringing some of the world's most recognizable brands to life in the digital and social landscape. She started her career in the startup culture of New York's Silicon Alley in the late '90s and spent the following years honing her craft in interactive labs and innovation projects. Directing large-scale, multi-million dollar interactive projects has taken Monica all around the world, where she has created award-winning, multi-layered, culturally relevant omnichannel experiences on the bleeding edge of technology. As a marketing executive at a global agency in Shanghai, she immersed in the complex and beautiful fusion of eastern and western aesthetics, and led innovative social campaigns for brands like Nike, Ferrari, Heineken, and IKEA. Monica is deeply passionate about the magic that happens at the intersection of business, art, technology, and culture.
Dimple Mirpuri is a creative technologist and a new media artist. She graduated with a Bachelor's of Technology degree from NYC College of Technology with Summa Cum Laude honor. She is very ambitious and passionate when it comes to programming. Her skills include scripting, programming and markup languages such as JavaScript (JQuery, Node.js), Python, C++, HTML5, CSS3, Java, and Git. She is also comfortable working with integrating and implementing hardware and software engineering and prototyping with microcontroller chips such as Arduino, Teensy, as well as designing circuit boards and wiring them. One of her work, D'Motion, an Interactive Ferrofluid Display, where ferrofluid is displayed in a glass-like tank and controlled by a participant's hand motion. Her other work, Be a Maestro, is a web-based interactive game for children that uses Scalable Vector Graphics (SVG) and audio to teach them about musical theory. It was made for a performing art TV show in Texas. She is currently working as a College Lab Technician at NYC College of Technology.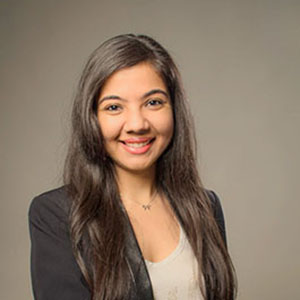 DIMPLE MIRPURI
Program Manager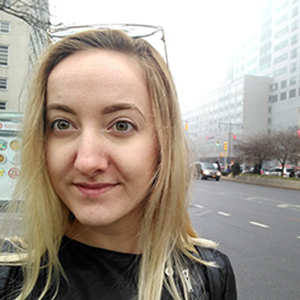 DARYA DUBOUSKAYA
Program Manager
Darya Dubouskaya is a director of the non-profit inter-disciplinary learning center, Brooklyn Research, and a creative technologist. She works with very talented team members at Brooklyn Research, where she is responsible for all aspects of the production, including ideation, development and management. In addition, she has setup art installations for a famous designer Pierre Chareau at the Jewish museum, rebuilt the 1955 jukebox for the Jamian Juliano-Villani's exhibition Same Time Next Year, and a walkway for L'Oreal for the NYC BeautyCon 2017.
Darya also applies this practical knowledge to assisting emerging media technology Professors in the Entertainment Department at the NYCCT, and she inspires students with new ideas and projects. Darya graduated Summa Cum Laude from the Emerging Media Technology BTECH at NYCCT, and also studied at Belarusian State University of Engineering and Radioelectronics. Through these experiences, Darya has found her path as an entrepreneur of innovative technology. Prior to returning to academia, she worked professionally across a diverse array of fields such as real estate, design, and hospitality, which all inform how she thinks about the simple redesign of the structures and devices around us.
Clay-throwing, globe-trotting, boundary-stretching photographer Jeff Becker creates bold, colorful, dynamic work that enlivens spaces. Time is fundamental to his process, as engineering is to his background. This work ranges from no-tech socio-enviro-political installations to the bending of still imagery into a moving phenomenon through the use of printmaking, photography, and technology. He never could just color inside the lines.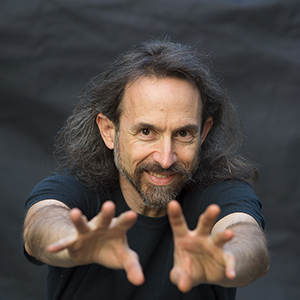 Jeff Becker
Photographer